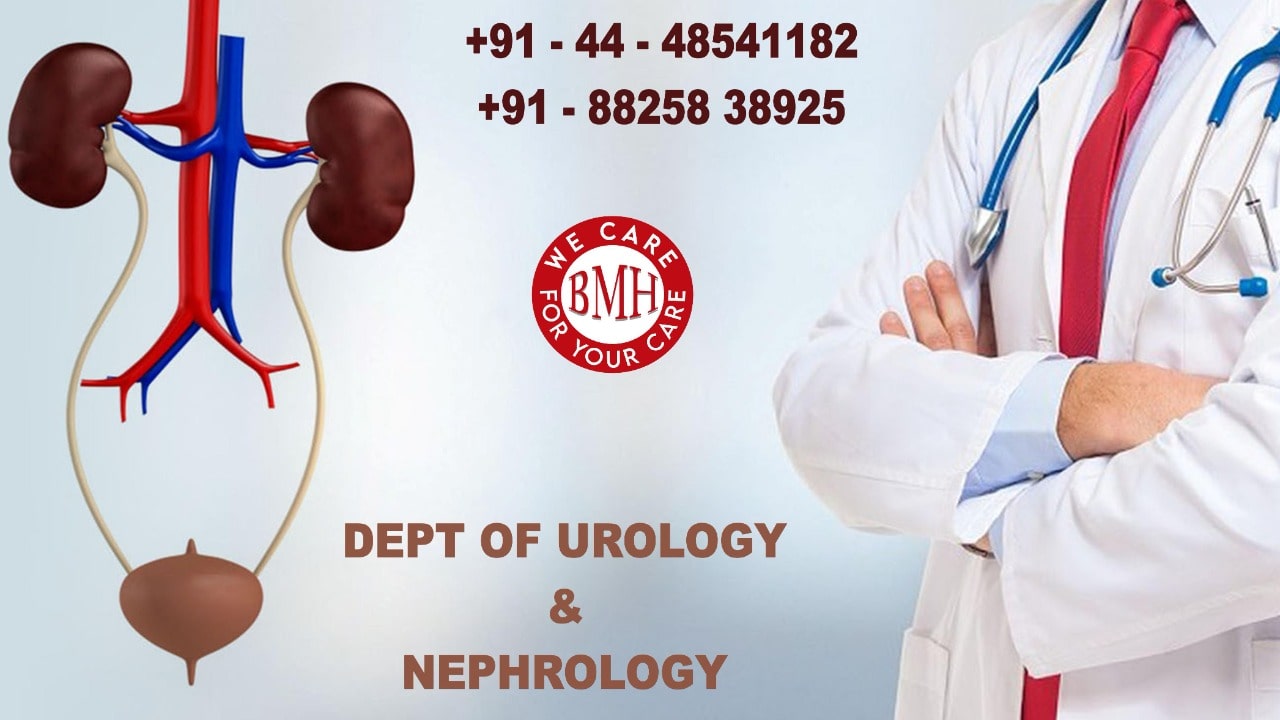 We have the services of senior and skilled Nephrologists who come to see BM inpatients 24×7 for any emergency.
Our Nephrologists have regular outpatient services( by appointment)
UROLOGY
Our urologists are of highly skilled specialists. They do Laporoscopic surgery for all kidney diseases, endoscopic procedure like Cystoscopy, Urethroscopy, Lithotheraphy (for ureteric stone), DJ Stenting.
Also TURP fot prostate problems and TURP-BT for bladder tumorous are done.
Dr.Rajasekar.
M.D.,D.M ( Nephrologist)
BM Hospital - Best Multispeciality Hospital in Nanganallur, Chennai
Dr.Neelakandan.
M.S.,M.Ch ( Urologist)
BM Hospital - Best Multispeciality Hospital in Nanganallur, Chennai