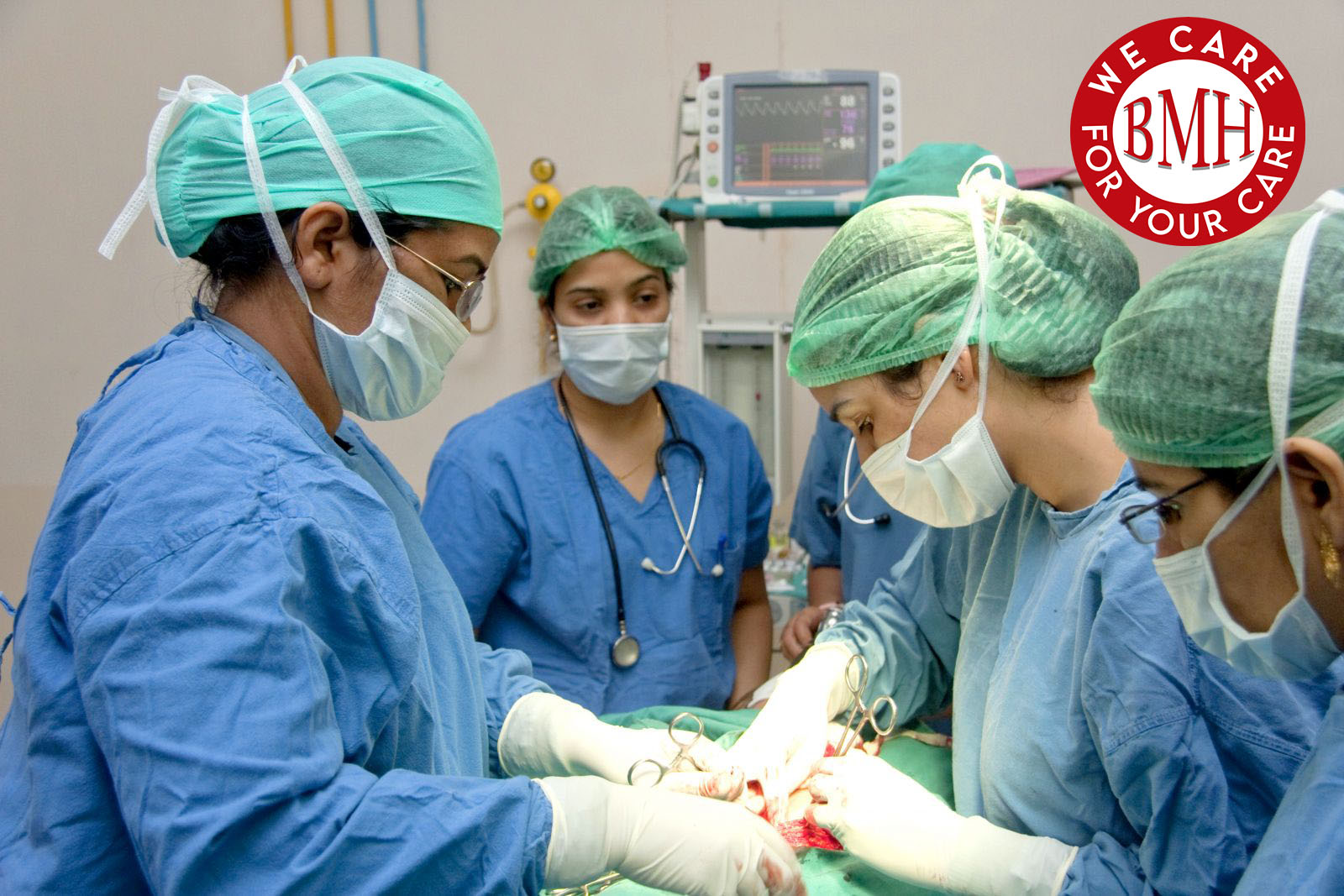 Gynaecology and Obstetrics
Obstetrics & Gynaecology at BM Hospitals focus on structured maternity support program. Offers complete "One stop service" for diagnostic evaluation, clinical care and education for all women's health needs. Women's healthcare treatment services range from puberty to menopause and after. We offer all gynaecology services including Uro Gynaecology, Reproductive medicine, Adolescent Gynaecology and Gynaecological Oncology. We also offer excellent Emergency Gynaecology services. Our team of gynaecologists diagnose and treat a wide range of medical conditions that are specific to only women like fungal infections, pelvic pain and period problems through to more serious conditions like endometriosis, ovarian cysts and ovarian cancer.
Obstetrics deals with the health of the expectant mother and her baby. We offer skilled maternity services with antenatal, postnatal and family planning clinics.
Our Maternity department works 24×7 with the services of the team of senior and skilled obstetricians.
our B.M Newlife fertility centre is the pride of B.M.Hospital and doing yeomen service to the childless couples and bringing cheer to them. Also our infertility centre is recognised by ICOG and FOGSI for certification course in Reproductive and Fetal Medicine.
we have to mention the Fetal Medicine department which is exclusive one in the outskirts of chennai city.
Gynaecology/Obstetrics/Infertility
Dr.VASUNDRA THIAGARAJAN,
M.D,D.G.O.FRM
BM Hospital - Best Multispeciality Hospital in Nanganallur, Chennai
Dr.SARANYA THIAGARAJAN,
MS(OG)
BM Hospital - Best Multispeciality Hospital in Nanganallur, Chennai
Dr.RENUKA,
MS(OG)
BM Hospital - Best Multispeciality Hospital in Nanganallur, Chennai
Dr.KAVYA,
M.B,D.G.O
BM Hospital - Best Multispeciality Hospital in Nanganallur, Chennai
Dr.PARIMALA,
MS(OG)
BM Hospital - Best Multispeciality Hospital in Nanganallur, Chennai
Dr.KRITHIKA MEENAKSHI,
MS(OG)
BM Hospital - Best Multispeciality Hospital in Nanganallur, Chennai
Dr.VIJAYA GANESH,
MBBS,PHD(genetics)
BM Hospital - Best Multispeciality Hospital in Nanganallur, Chennai